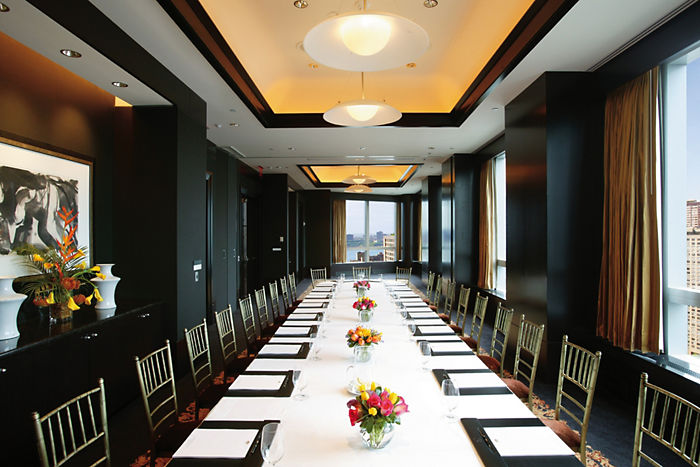 Exclusively Hotels and Meeting Spaces
Sourcing, siting, and contracting
The foundation for a successful program starts with getting all of the best hotel or meeting space options on the table. It is the key to having great choices. Whether a 5-day conference for a few hundred, an association meeting for several thousand or a 2-day Directors retreat for twelve, you need someone who know the best possibilities. That's American Guest. For nearly 20 years, we have been helping clients find the right hotel or venue, in the perfect location and city, with the best meeting and conference facilities.
What we do
Hotel and Meeting Sourcing
Site Surveys
Negotiating and Contracting
Continuing Assistance
Hotels and meeting spaces are overwhelmed with requests, we select the right locations to source based on your specific needs, and quickly get you preferred rates. We cut through the clutter to get quick access to the best choices.
 
We take your RFP, ask all the important questions, search out the best possibilities and then personally reach out to the source. We come back to you with the complete answers – you'll know what's available, the options, the rate(s), the meeting space and all of the incentials. All compared on one document and with recommendations.
When it's time for the site surveys, we'll do it with or for you. We'll negotiate and contract for the best rates and rooms, all of the concessions that you deserve, and every extra that others don't even think about …and present you with a program that only requires a 'thumbs up' to complete!
 
For us, it's personal. We get anyone's attention. We deal at the property level. We're interested in what's best; not what's easy.
Skillful: When you need it, is when you get it. We stay on the hotels to get the best quotes, the fastest turnaround. Same day/ Next day? The answer is yes.
Real power. Our connections are personal; friends instead of blind calls; phone calls versus emails.
Complete, knowledgeable, quick!