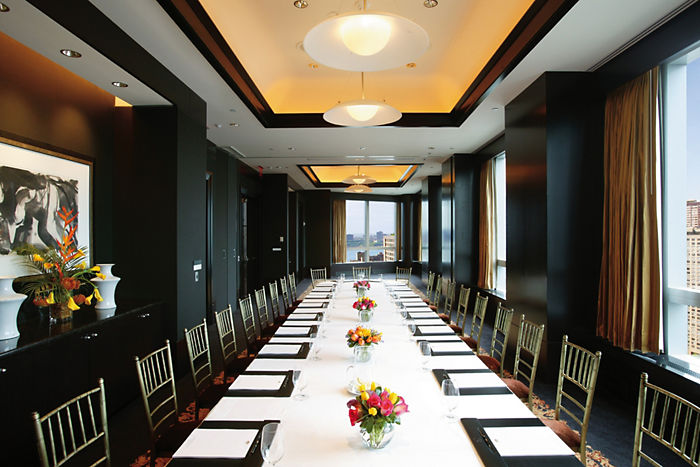 Medical Services
American Guest USA names Colleen McQuone Director of Medical Services
American Guest USA has appointed Colleen McQuone, HMCC as its Director of Medical Meetings at American Guest USA. Colleen's appointment will enable American Guest to expand its portfolio of services to the very important medical meetings segment. Her expertise in this important market and our nationwide and global reach, delivers these important benefits to the medical market. American Guest, founded 17 years ago, continues to operate its Meetings/Incentives/Congresses/Exhibition (MICE) in the US, Canada, and the Caribbean and worldwide, with select partners.
American Guest USA is recognized as a leader in corporate, concierge –style event planning. An executive C-Suite event, a 100 person incentive or a 2,500 person congress, we bring the same personal dedication that only a family owned company can offer. We are as comfortable designing a spectular, 'wow' event in San Francisco or Miami, as we are arranging a special venue and dinner in New York or Maui. From the barest of client ideas to granular outlines, we curate outstanding events.
American Guest Experiences
American Guest USA experience ranges from A to Z. Automotive, banking, consulting, cosmetics, finance, law, manufacturing, technology, accounting, consulting, healthcare, pharma, non profits, and other important industries . Programs have ranged from as few as 20 to several thousands. East coast, west coast, Miami, Las Vegas, Hawaii, Canada; and into the Caribbean, Europe, and South America have been the program sites.
Services
Concept, theme, design and development
Sourcing, contracting for every component
Accommodations, venues, restaurants, entertainment, activities, logistics and ancillary services
Site Reviews and assessmments
On Site Management
Transparency in presentation and accounting
Debriefing and reconciliation
She brings fully 18 years of direct experience organizing medical meeting. As the Medical Meetings Director, she will bring her expertise into expanding American Guest's scope of services into healthcare programs. For medical event clients, this is a single source for domestic and international medical meeting planning. She continues as the founder and owner of 'McQ1 Meeting and Events', a meeting specialist in the physician, clinician, and allied health care fields.
 
Credentialed
Colleen has her Healthcare Meeting Compliance Certificate (HMCC) and serves on Meeting Professional International's MD-Advisory Board. She has planned over 150 medical advisory board meetings, curriculum development meetings, speaker training meetings, train-the-trainer meetings, consultant panels, focus groups, physician webcasts and satellite symposiums. She constructs and manages a highly qualified team of experienced medical meeting planners, who recognize guidelines and compliance regulations. She has experience with national and international medical associations such as IDSA, ICAAC, SCCM, ASCO, WCLC, SIS, ESMO, ECCMID and many more. Importantly, Colleen is well versed in medical compliance regulations, including PhARMA guidelines and The Physician Payment Sunshine Act ("Sunshine Act"). Colleen is passionate about physician education, patient care, and contributing toward making a difference in healthcare.
Proficiency
Pharma Guidelines - Sourcing and budgeting
State-by-State and International F and B guidelines
Developing recruitment and implementation strategies for physician/allied healthcare meetings
Speaker Bureau Development throughout contracting and compliance lifecycle
Clinical Slides and Content Development
Editorial Review Services
Extended Production Services
Compliance focused Collateral Development - digital, print, combinations
Pharma compliant Onsite tracking and assistance
Financial Reporting and Reconciliation
Individual Transparency Reporting - Pharmaceutical submission
Background
Colleen began at an agency having worked with Pfizer for over 10 years in their Antibiotic Division, launching linezolid®. More recently, Colleen directly managed a national and international series of Advisory Boards and Clinical Investigator Meetings for an emerging oncology product. In addition, she is the Speaker Manager for a large specialty pharmacy meeting with over 90 Speakers and 20 CE Sessions.
 
Focus
Colleen recognizes the importance of an Advisory Board meeting with 15 KOLs, a Clinical Investigator Meeting with 150 Primary investigators/Clinical Coordinators from multiple countries, as well as a 500 person speaker training meeting with advisory board breakout sessions. Most of all, Colleen appreciates that it is the amazing team of medical meeting planners, partners and vendors that brings all of this experience to fruition. Atlanta based, Colleen is thrilled to be joining forces with American Guest to expand medical meeting services to New York, New Jersey, Los Angeles, Miami, San Francisco, Dallas, Hawaii and across the globe.